Whilst I wait for my mobile phone to be repaired/replaced, I thought I'd look back in a retrospective of all my previous phones.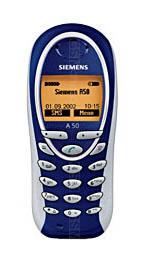 Siemens A50
I got my first mobile phone on my 15th birthday. Phones didn't do much more than phone calls/texts in those days, but I do remember it didn't have Snake which all my Nokia-owning friends were playing [according to wikipedia this phone had Stack Attack and Balloon Shooter]. As with all good phones of that time, it had removable covers meaning you could change the look of your phone depending on how you felt. Whatever happened to removal phone covers?
Siemens CX65
I won my next phone in a competition on the Siemens website. It probably didn't get many entrants as in a separate competition I also won the stuffed toy mascots, a dinosaur and a ragged girl doll (these went to a charity shop several years ago). This was my first foray into phones with an unusual input method (in this case a joystick).
LG U400
My next phone featured a "DJ wheel" as the input method and was also my first slider phone. I can't remember much about it now other than that the DJ wheel was entirely unnecessary and rather gimmicky.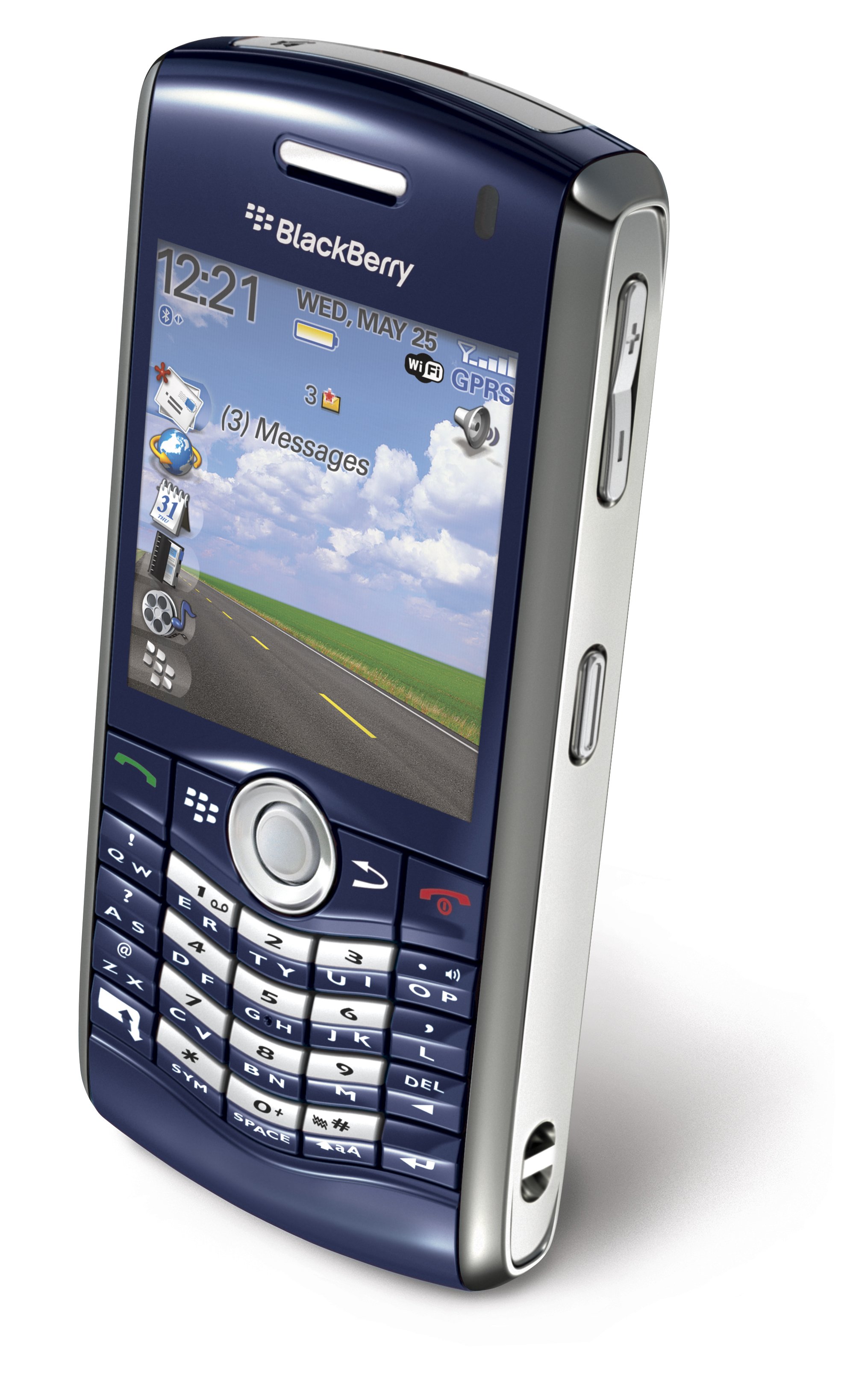 BlackBerry Pearl 8120
I had been hearing about BlackBerry phones for a while, but had always considered them too business oriented. I then came across the Pearl 8120 with its unusual double letter keyboard and its input ball (a new feature for BlackBerrys). It took a while to get used to the keyboard, but once used to it, it was much faster than the old style conventional input. I liked this phone so much that I convinced several other friends to also get BlackBerrys (although not all stayed with BlackBerry as long as I did).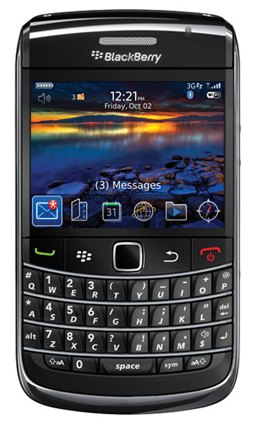 BlackBerry Bold 9700
I then moved onto a full keyboard BlackBerry, the Bold 9700 which was the first BlackBerry to feature an optical touchpad. This was a solid phone and again, after a few days of using the full keyboard, it became instinct to use and far faster than any other input method.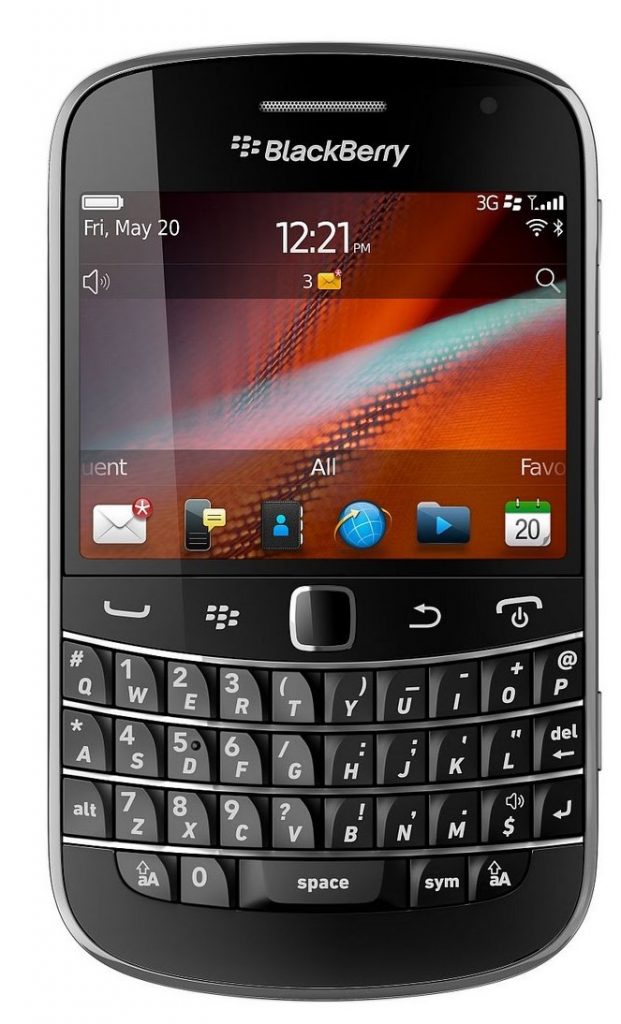 BlackBerry Bold 9900
This phone was probably the pinnacle of the non-smartphone BlackBerrys. It looked sleek, it ran fast and it had the right size keyboard for fast typing. It didn't do anything the previous phones couldn't, but it did it all better. Unfortunately for it (and BlackBerry) the age of the smartphone was rising.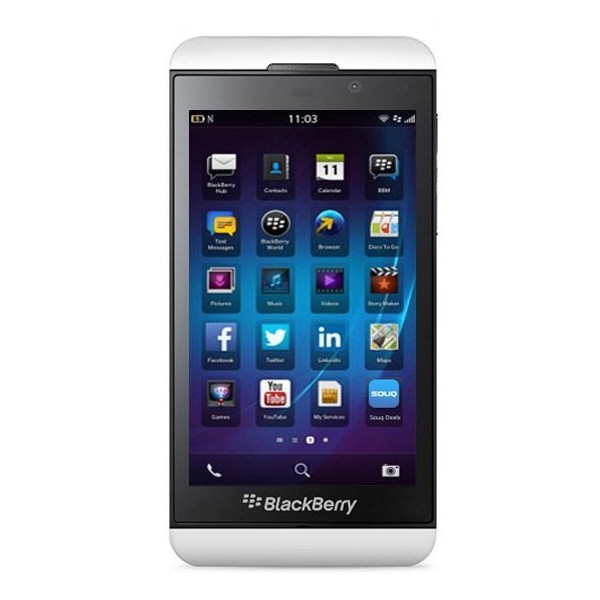 BlackBerry Z10
This was BlackBerry's first attempt at a smartphone on their own BlackBerry 10 operating system. It also ran (some) Android apps, but this is probably one of my least favourite phones I've ever owned (the DJ wheel phone wins that one). This was the first phone I got in white. And probably the last.
BlackBerry Priv
Following the events detailed last week, this is the phone I'm now back to (temporarily) using. It's got a relatively large screen (for watching videos) and a slide out keyboard (for typing things). The best of both worlds surely? Not really, as I always forget about the slide out keyboard and typing on it never quite feels right. Practice might improve this, but the on-screen keyboard is far more accessible (but still far from perfect).
BlackBerry Key2
This is my favourite of the recent BlackBerrys (and in my top three phones of all time). This is also the second phone I've won in a competition. I was at the launch day party for this phone in London and my number got picked in the prize draw. This phone had the keyboard and it ran Android. The only downside was that having a physical keyboard meant a reduced screen size which isn't ideal for watching videos. Oh, and it wasn't waterproof.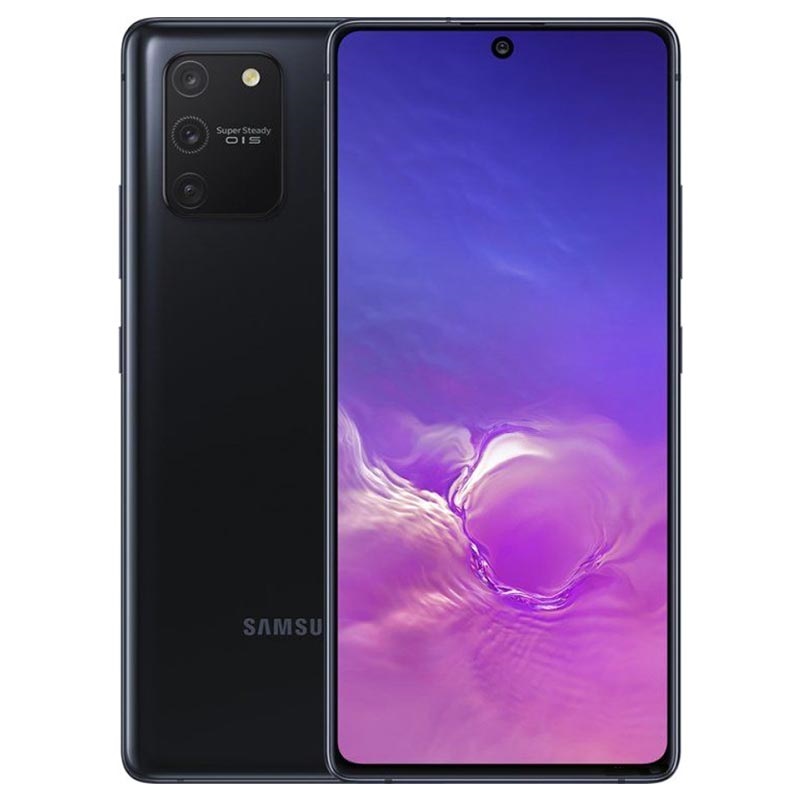 Samsung Galaxy S10 Lite
Given the lack of recent BlackBerry smartphones, and my urgent need for a new phone, I was forced to move away in to the world of the Samsung Galaxy series. Its large screen makes content viewing easy, but typing on a touchscreen has never been as fast as the heady days of typing on a BlackBerry Bold. And unfortunately, unlike the original Galaxy S10 this is based on, this phone isn't waterproof either.
Next phone?
Who knows what's next? I'm still hoping they'll fix my current phone and return it to me. If I have to get a replacement again, I'll probably get the same again or something similar. For now at least anyway. It looks like there could be a new BlackBerry on the way…