A couple of weeks ago I was driving from a hotel in Aldershot to a friends' house in Leeds. I had never been to Aldershot before and I had never been to this friends' new house before. The journey in the middle would be fairly straight forward: M3, M25, M1. But I didn't know the roads either end of that. So, I had Google Maps on my phone to give me directions.
All was going well, until I got to the junction of the M3 and the M25. The junction layout is a complicated swirl of roads, allowing traffic to go outwards in any of the directions. Coming from the West (as I was), I could either carry on East along the M3, turn North on the M25, or turn South on the M25.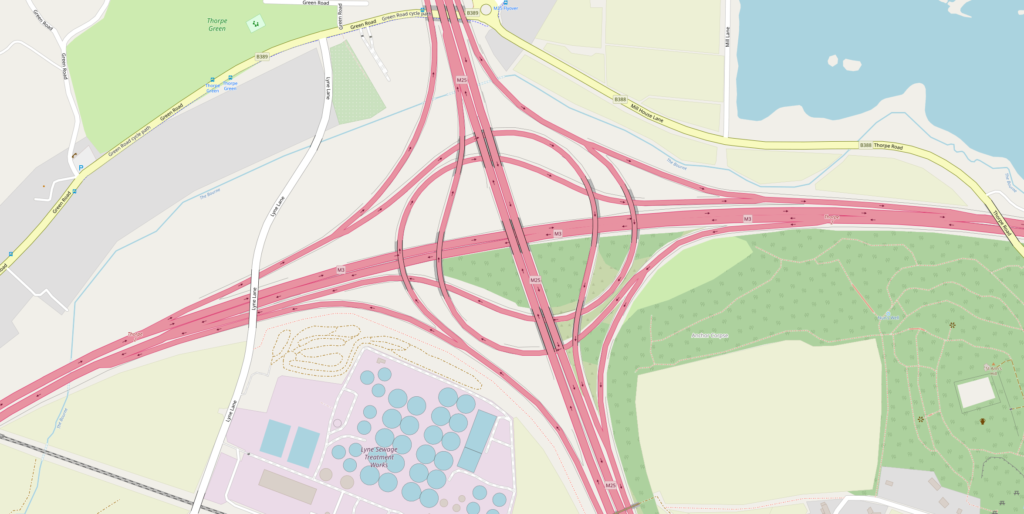 Here's my drawing showing the options I had and where each of the lanes would take me. Essentially the left two lanes are for the M25 North, the third lane is for the M25 South or continuing on the M3, and the right hand lane is just for staying on the M3.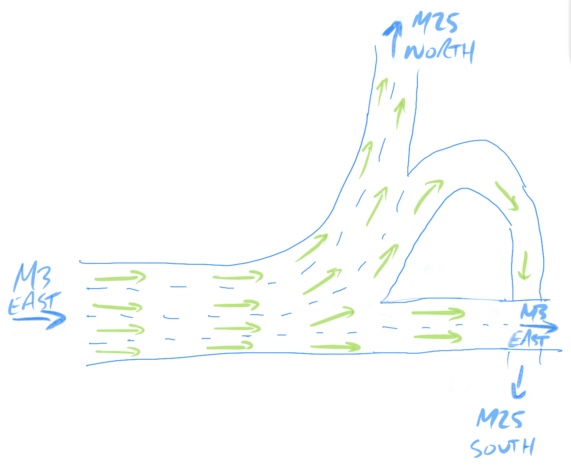 So how did Google maps suggest I navigate this junction? "Stay in the right hand two lanes to remain on M3." Oh, so it probably wants me to stay on the M3 then. Maybe it's taking me into central London to avoid the M25 for some reason.
But shortly before the junction I got the next instruction: "Use the third lane to follow M25 South". Oh, so it's changed it's mind. Maybe now it wants me to go the long way round the M25 if there's a problem on the M25 going north.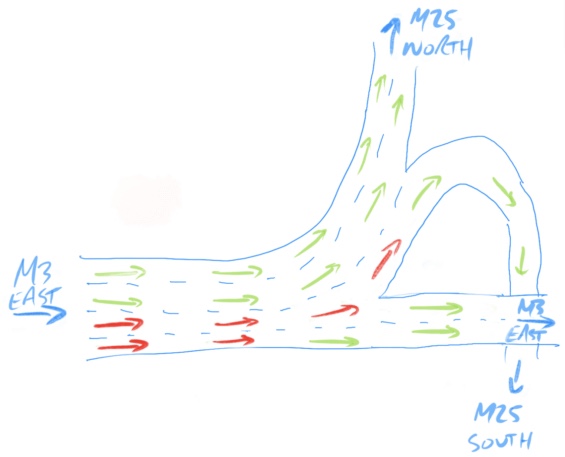 But then at the last moment before the North and South routes diverged "Use the left two lanes to take M25 North". Oh, so it does want me to take the M25 going northwards after all.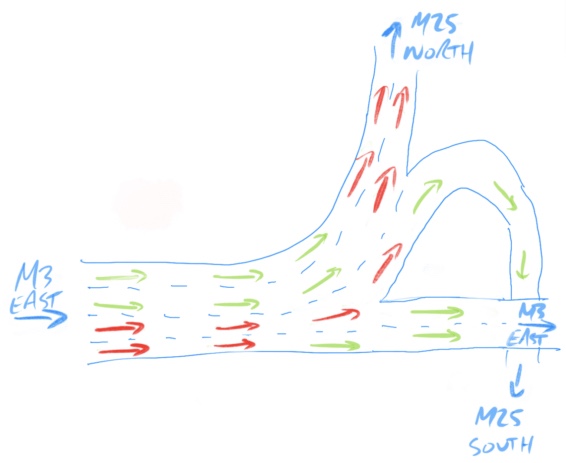 It really is a terrible suggestion of which lane to take, giving the wrong lanes and only suggesting the correct one at the last possible moment. It's not surprising that people end up in the wrong lanes and cutting across other cars when their Satnav tells them to do so.
Of course, I just completely ignored the instructions. I knew what I wanted to do and just stayed in the correct lane throughout.